Key Term Topic
Ancient Greece
Our learning will explore some of the geography of Greece, looking at where in the world it is and reasons for particular areas being popular during the Ancient Greek period.
Earth and Space
We will explore the relationship between the Moon, Earth and the Sun and begin to understand some key effects of the Earth's rotation (night and day and the apparent movement of the Sun across the sky).
Composting Crisis!
I think you know what food waste is, so you know how much we have of it but no one really knows how much it is affecting our planet. It doesn't just affect landfill and it is piling up. It affects climate change because food waste affects the weather.
Also it doesn't make any sense that we compost at home, but we don't compost at school So what  – we haven't done it in the past why not start now? LET'S MAKE A DIFFERENCE!!
Me and my courageous, composting companions all agree and so we want to be the people to make a difference. However, the thing we need to start off with is our school, and there is a ridiculous amount of food waste in the playground bins, let alone the hall and the bins in the classroom. We are going to conquer it!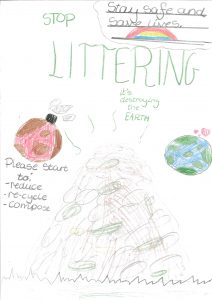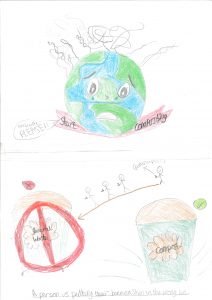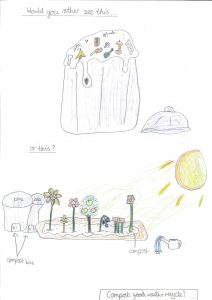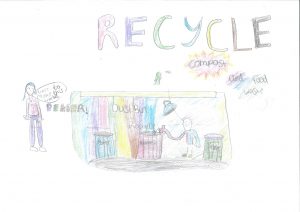 Key Subject Focus
Literacy – Narratives, Newsbreaks – writing a breaking news story, Non- chronological reports, instructions/recipes, Greek myths
Grammar: Speech marks, commas to avoid ambiguity and cohesive devices.
Maths – Addition, subtraction, multiplication and division including measurement and problem solving. Fractions, decimals and an introduction to percentages, statistics (including learning about the census).
Art – Using nature and natural materials in art; learning about accuracy of proportion and size to draw using perspective; explore different layouts, angles and perspectives; introduction to John Constable and landscape painting.
Computing – E safety; becoming familiar with Qwerty keyboard; understanding use of different icons in a variety of applications.
DT – Look at preserves and/or pickles. Talk about the methods used to keep foods from deteriorating, scale recipes up or down.
Geography – Ancient Greece and Greek settlements, neighbouring countries and climate, map reading as part of young explorers.
History – Ancient Greece, Home Life, Comparison or Athens and Sparta, Wars, Invasions and persecution, Democracy moving on to democracy today and to understand how laws and rules are brought about (now) e.g. women's rights, the vote, apartheid, racism, the environment and other topical issues.
Music – To appreciate and understand a wide range of high-quality live and recorded music drawn from different traditions and from great composers and musicians. Develop an understanding of the history of music.
RE – Looking at creation, man's responsibilities to the planet and the Christian and the Muslim view of this (e.g. story of Salaiman and the ants, the woman who threw rubbish),
Christianity – Holy Week, Ascension Day.
PE – Fitness, athletics, daily mile, Wake Up Shake Up, gymnastics and Young Explorers (a variety of outdoor and active learning).
Wellbeing – Continuing to work on mindfulness and creating an toolkit for dealing with emotions & a change of routine (return to school, life returning to "normal" in each stage of the roadmap).
Science – Earth and Space – exploring The Solar System, looking at the movement of the Earth and other planets relative to the Sun as well as the movement of the Moon relative to Earth.
P4C – Various issues explored including: What is happiness? What is responsibility? Why might we choose to be alone?
Home Learning Links and Resources