On Saturday 16th March 2019, children from Years 5 and 6 took part in the annual Soke Relay Race.
All the children really did the school proud with how hard they worked and how much team spirit they all showed. Everyone was encouraging each other to keep on going, despite trying to run through a heavy head wind the last part of the mile! They achieved the schools best results with the year 5 girls and boys finishing in 2nd place and the year 6 girls finishing 3rd. All of them were really supportive of each other and it was great to see how much team work was going on, especially in their last lap when all 4 children had to run together.
We would also like to thank the parents who attended the event for being able to get their children there on time and all staying until the end to show how proud you were. It was really nice to have both parents and children thanking Miss Hunt, Miss Copping & Miss Fiorentino (who even turned up on her birthday!) for giving up the Saturday morning and selecting teams, and the organisers of the event. We felt there was a lot of appreciation from all and it was fantastic!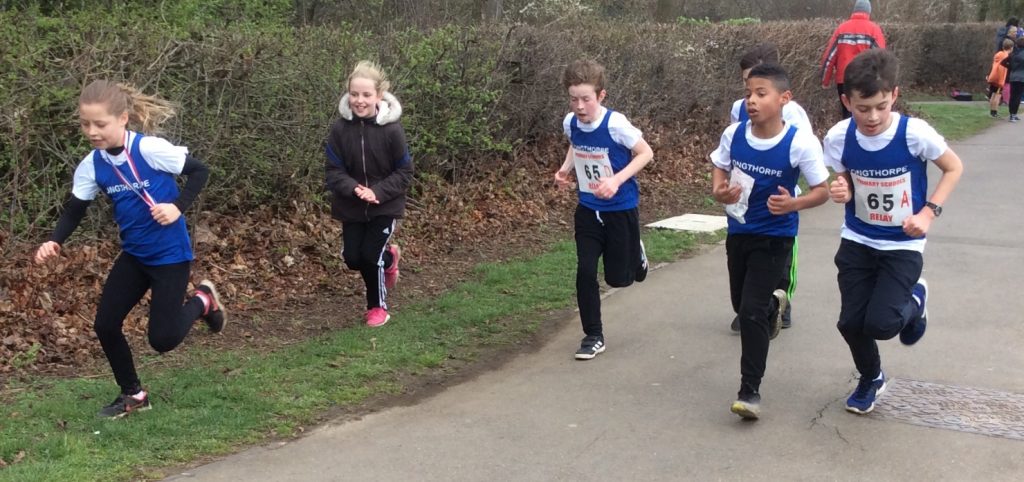 All the children should be really proud of what they achieved and we hope that it can continue in all other events we take part in, it was a great way to spend a Saturday morning.
Well done to everyone and a big thank you from the staff!